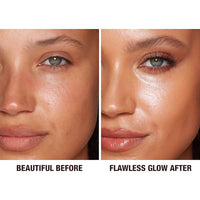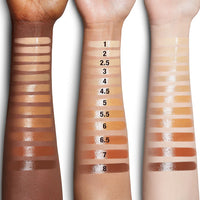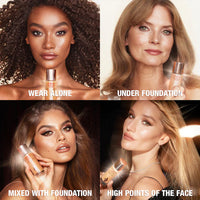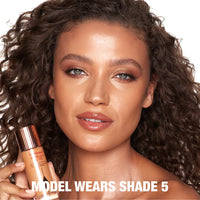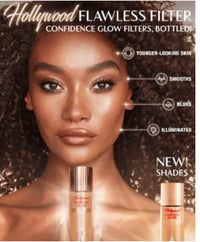 Charlotte Tilbury
Hollywood Flawless Filter - Tan 5
Color: 5 - Tan - Golden peach for tan skin tones

Glow booster in a golden peach shade for tan skin tones
Darlings, GET YOUR GLOW ON with my AWARD-WINNING Hollywood Flawless Filter! Inspired by the perfecting properties of SOCIAL MEDIA and illuminating effects of HOLLYWOOD LIGHTS, it blurs, smooths and illuminates for the most MAGICAL glow of your life!
It's available in 12 dreamy shades, and 5 Tan is an golden peach shade that's perfect for tan skin tones.
One Hollywood Flawless Filter sold every 2 minutes!*
GET YOUR GLOW ON and unlock 3 WAYS to a FLAWLESS-LOOKING glow by wearing Hollywood Flawless Filter alone, underneath, mixed-with or on top of your favourite foundation! Not to GLOW PRIME is a BEAUTY CRIME, darlings!