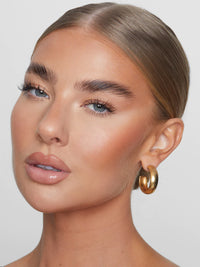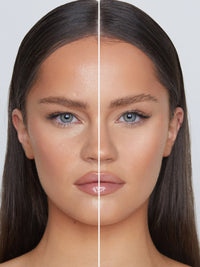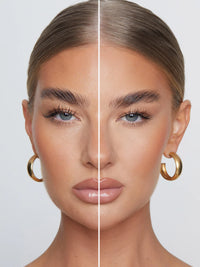 Refy Beauty
SKIN FINISH - 1
REFY's Water-based powder leaves your skin looking like skin. It's a natural, pore reducing, makeup fixer that removes unwanted shine. 
The formula smoothes, hydrates and sets skin for the perfect finish without mattifying. It works to absorb oil from the skin and the spherical powder particles give a soft focus and blurring effect.
Skin Finish comes in two universal shades. 01, which has a yellow or warm undertone and 02, which has a pink or cool undertone . Jess wears shade 01.
Skin Finish & Beauty Sponge sold separately.

Vegan, cruelty free and dermatologically tested.
Unscrew the lid and remove the inner lid.
-Bounce the REFY Beauty Sponge lightly on top of the mesh and dab to apply the product to the face.
-Skin Finish can be used anywhere on the face but is best used on the T-zone and under eye.
-Keep the inner lid on after use to prevent the formula from drying out.
-For use on top of REFY Face Collection or any face base.